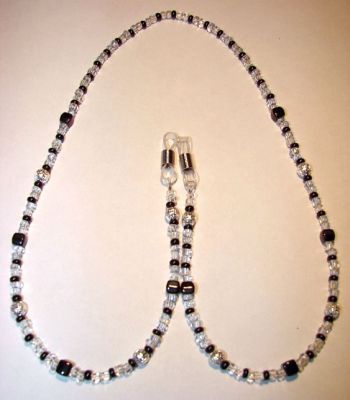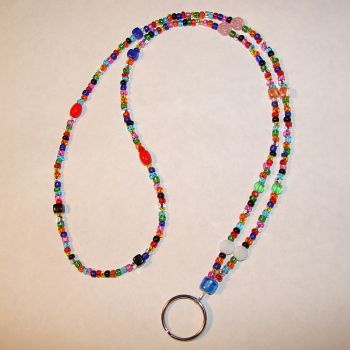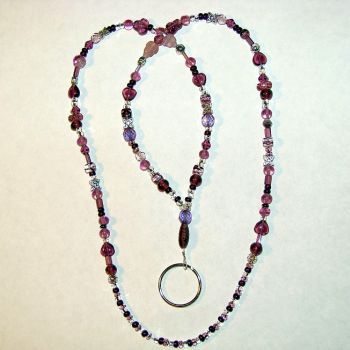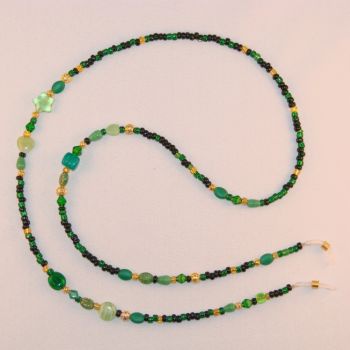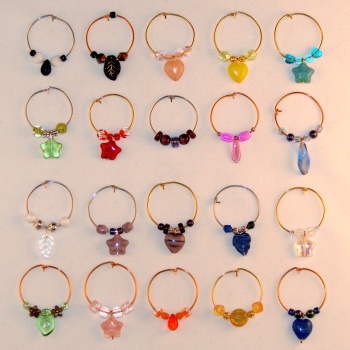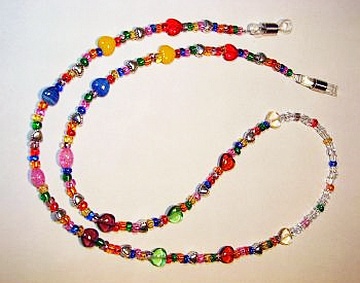 Everyday Essentials
Here are samples of useful bead items!
Each creation is unique, so individual bead selections may vary from those pictured here.
Virtually any color or theme can be created - please let me know what you'd like!

Wine Glass Charms have a simple hook for quick attachment around the glass stem.

Eyeglass Chains have rubber loops at each end that slip over and then tighten onto the earpieces of your glasses.

Lanyards have a split-ring (like a keychain) for attaching a name badge, USB thumb drive, MP3 player ... anything!

Rainbow Jumble eyeglass chain $15

Salt and Pepper eyeglass chain $15

Rainbow Jumble lanyard $15

Purple Passion lanyard $15

Blue Jumble eyeglass chain $15

Green Jumble eyeglass chain $15

Wine Glass Charms $25 for set of 20
Each charm is unique so guests can identify their own glass at your party! Colors and styles will vary. Smaller sets available upon request.

Melissa's Custom Beadwork
"Turning your Imagination into Wearable Art"