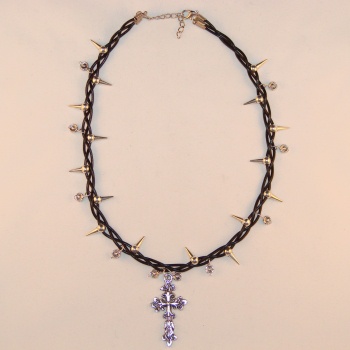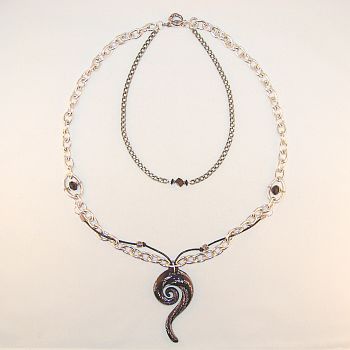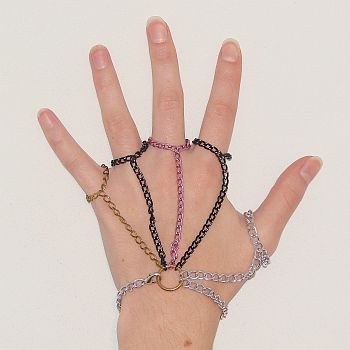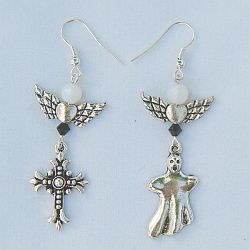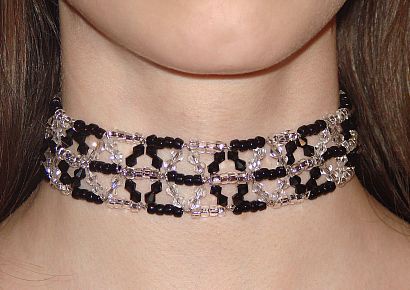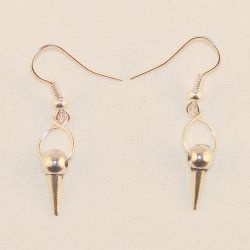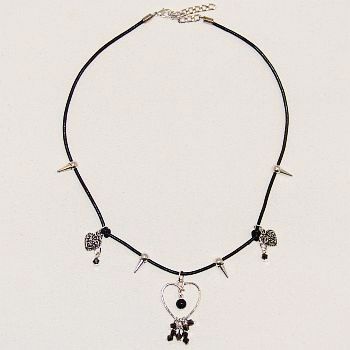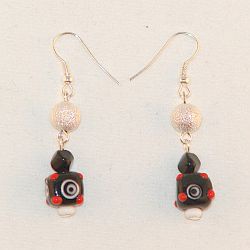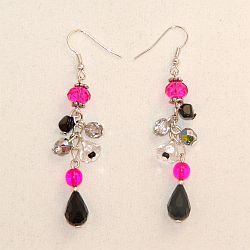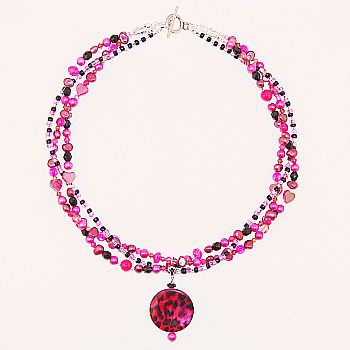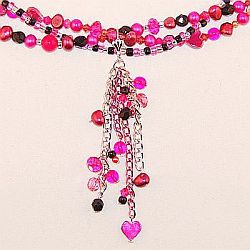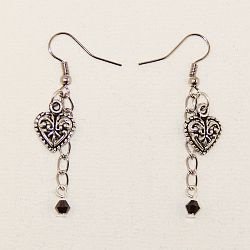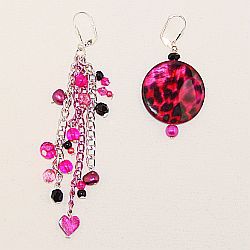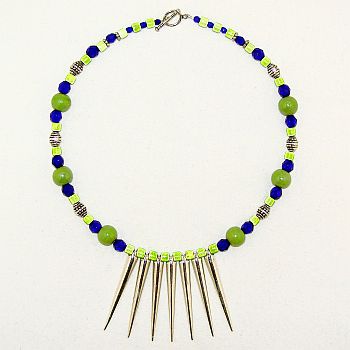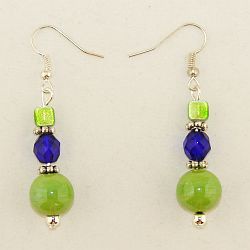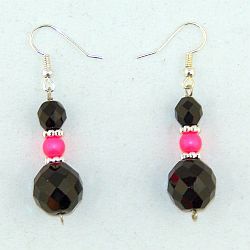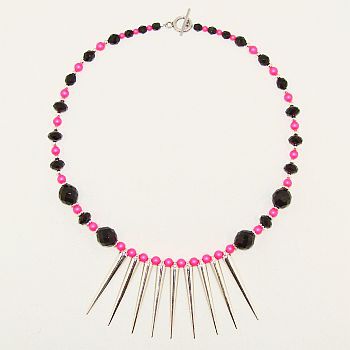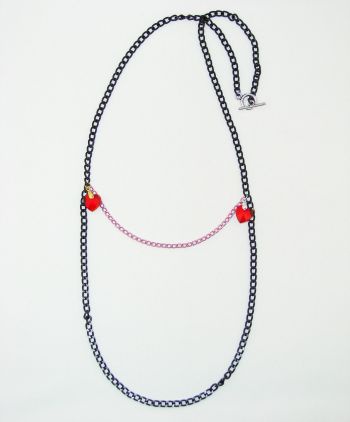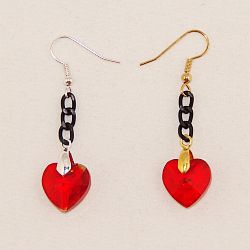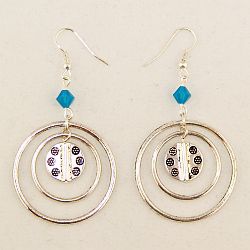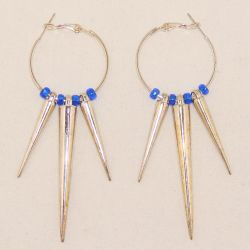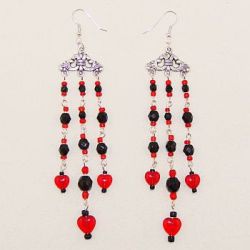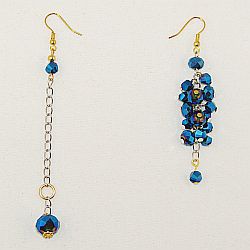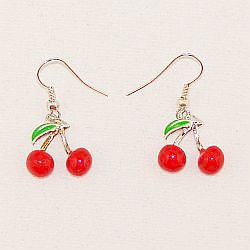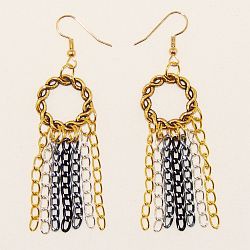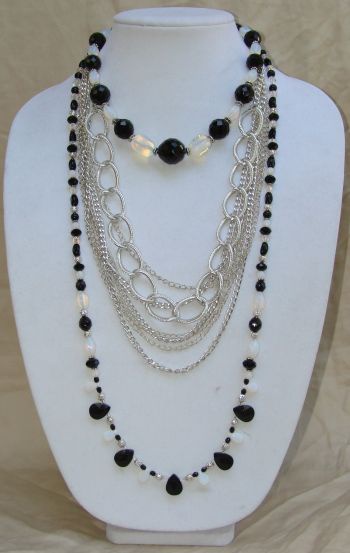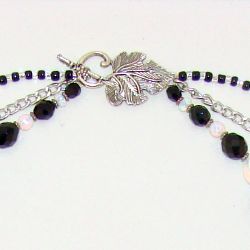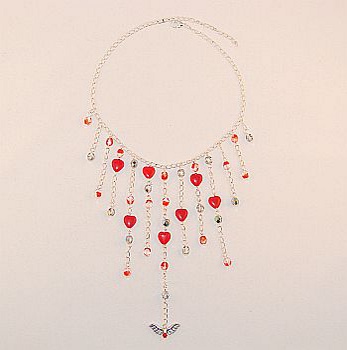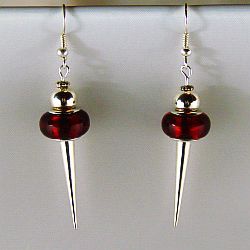 Couture
This page is dedicated to the teen crowd who love high fashion! In addition to some girly pieces, I am developing my own version of the Gothic, Metal, Rock, and Steampunk styles. Non-traditional jewelry items, such as the Gauntlets, are also displayed here. These pieces are edgy, current and fun! I can create custom orders is this section as well, but some pieces require specialized custom fitting.
While some creations are listed as sets, each piece may be purchased separately.

Gauntlets
$10 to $40, plus labor/fitting
The gauntlets pictured represent only a few style ideas for this concept. The possibilities for a gauntlet are quite literally endless. Styles can range from the simple to the outragous - and beyond! If you can dream it, I will attempt to make it! Gauntlets are by custom order only because they must be tailored to fit the customer's hand.

B

Double-decker Collar
$50 to $80
A "collar" length necklace is an extreme version of a choker. Instead of resting at the base of the neck like a choker, a collar necklace fits tightly around the throat. A stand-out among neckwear, this can be made in any color or combination of colors and with almost any kind of beads - the one pictured is black and white crystal. Dangles or chain loops can be added to the bottom of the necklace if desired - let me know what works for you! It can also be made with tiny pearls as a bridal piece.
This design is by custom order only. Please allow time for delivery, as this necklace is complex to assemble.

Freedom of Soul earrings $15
Asymmetric pairing of a fleur cross and ghost, with moonstone, black crystals. Silver plated charms and winged hearts.

Gothic in Bloom necklace $20
17-1/2" to 19" adjustable
Braided black leather cords, woven with silver plated spikes and tiny flowers. Silver plated cross is 2" long. Closes with a lobster clasp and adjustable chain. One of my most popular pieces. For a more masculine look for the guys, I can remove the flowers.

For Your Entertainment necklace $50
Shortest strand 18", longest 31"
Aluminum chain in two sizes and finishes, black and silver foil swirl pendant, silver plated rondels strung on black leather cord, Czech crystals wired inside big aluminum links, onyx cube and glass beads on short strand.

Gothic Love Affair set $35
Necklace $25 (17-1/2 to 19-1/2"), Earrings $10 (2'' long)
Hand made silver heart pendant with Swarovski crystals, glass round and silver plated hearts and spikes on leather cord. Lobster clasp.

Rock On earrings $10
For the rock star in all of us! Silver plated spikes on earwires.

Pink Flirt earrings $15
Black teardrop crystals, hot pink rondels and rounds, clear Czech crystals and flowers. Silver plated wires.

Offbeat earrings $15
Black, red, and white lampworked cubes, black glass twist beads and stardust rounds.

Wild One set $70
Necklace $50 (19-1/2" long), Earrings $20 (disk 2" long, dangle 4" long)
This triple-strand necklace can be worn by itself or with either of the asymmetrical lever-back earrings as a dangle, as shown. A matching dangle earring can be made by request, if you would like two earrings AND a necklace dangle. Dyed fresh water pearls, glass shapes, shell, crystal, and baby beads in black, clear, and various shades of pink.

Extravagance necklace $70
Shortest strand 17", longest 36".
Magnificent! Huge Czech crystals and moonstone pebbles make up the first strand. Layers of aluminum and silver plated chain form the middle. Outer strand is composed of Czech glass shapes, black and white crystals, moonstone and glass drops. Finished with a silver plated leaf toggle clasp, shown above.

Heart's Desire necklace $40
shortest strand 22" long
Black glass rounds, milky white twist beads, moonstone drops on the left and a black briolette on the right. 2-1/2" filigree heart pendant. Colored aluminum chain, silver plated toggle clasp.

Loud and Proud set $30
Necklace $20 (18" long), Earrings $10 (2" long)
This bold set includes lime green glass beads, dark blue Czech crystals and silver colored acrylic spikes. Silver plated beads, earwires, and toggle clasp.

Mohawk set $30
Necklace $20 (20" long), Earrings $10 (2" long)
This eye-popping piece includes neon pink Swarovski glass pearls, black Czech crystals, silver colored acrylic spikes and plated spacers, clasp, and earwires.

I Wish You Were Here set $40
Necklace $25 (28" at pink chain, 36" overall), Earrings $15
Two red crystal hearts sit on opposite sides of this necklace, connected by a length of pink chain. Hearts hang from chain by one gold and one silver bail, with earrings matching. Colored aluminum chain, finished with a silver plated toggle clasp, one gold plate and one silver plate earwire.

In Chains earrings $15
Gold plated rings with black, gunmetal, silver plate, and gold plate chain.

Raining Love necklace $35
Adjustable up to 16"
Staggered strands of silver plated chain hold red Czech glass hearts and crystals. A single pair of wings and red Swarovski crystal is the focal for this necklace. Longest dangle is 4-1/2" long. Silver plated lobster clasp.

Cosmic Hoops earrings $15
These have a hidden element of surprise - when allowed to hang freely, the rings hang at right angles! Blue Swarovskis and silver plated components.

Spike earrings $10
Silver plated acrylic spikes with colored baby beads on round hoops. Many colors available - just ask!

Baby Cherry earrings $10
Too Cute! Enamel cherries with leaves on silver plated earwires.

Heart Strings earrings $20
4-1/2" at longest
Red glass hearts, Czech crystals and seed beads. Silver plated connectors and earwires.

Azure Glitter earrings $20
One 4,'' one 3'' long - asymmetrical
Peacock blue fancy finish Czech crystals on silver plated chain with gold plated spacers and ring, gold plated earwires.

Deep Blue Sea earrings $20
3'' long
4 tiers of glass and dyed fresh water pearls, Czech and Swarovski crystals, silver plated lever back earwires.

Speared earrings $15
Large, wine red roundels "impaled" on acrylic spikes, with silver plated earwires.

Melissa's Custom Beadwork
"Turning your Imagination into Wearable Art"